Chapter 15: Ellis and Beck: Cognitive-Behavior Therapy and Acceptance Therapy
Part 1: Albert Ellis and Aaron Beck
Albert Ellis and Aaron Beck are not known as personality theorists, but both are well-known therapists and prolific authors.  Their unique approaches to therapy are, of course, based on their theoretical perspectives, each of which emphasizes cognitive processes.  Thus, we will take a brief look at how they have applied cognitive aspects of personality theory to the treatment of psychological disorders.
Pretzer and Beck (2005) have suggested that cognitive therapies are truly integrative approaches that treat the individual within a phenomenological perspective.  Beck was trained as a psychoanalyst and began examining his patients' thought processes carefully in an attempt to prove that Freud was right about depression being the result of anger turned inward.  However, Beck instead discovered that his patient's thoughts focused more on themes such as despair and defeat, and that their appraisals of situations in life and their consistently negative biases in processing information were better predictors of their mood and behavior.  Thus, Beck began to develop a cognitive approach to working with his patients. At the same time, Ellis was developing rational-emotive therapy, and the two theories have influenced each other in many ways (Pretzer & Beck, 2005). In addition, cognitive therapy has been influenced by many other developments in the field of psychology, including the work of Freud, Adler, Horney, Rogers, Bandura, and, of course, Kelly.  The integration of these various approaches, in order to truly understand the individual, requires the therapist to work actively with the client:
…The idea of "collaborative empiricism" is central to the practice of cognitive therapy.  In the course of therapy, the cognitive therapist works with his or her client to collect detailed information regarding the specific thoughts, feelings, and actions that occur in problem situations.  These observations are used as a basis for developing an individualized understanding of the client which provides a basis for strategic intervention…For the cognitive therapist to intervene effectively, he or she must endeavor both to understand the individual's subjective experience and to perceive objective reality accurately.  (pp. 46-47; Pretzer & Beck, 2005)
More recent developments in cognitive therapy have focused on accepting the circumstances of one's life, doing so not as an excuse, but in order to facilitate moving forward from that point.  Acceptance and Commitment Therapy (ACT) acknowledges the presence of suffering in human life, and focuses on using mindfulness to re-orient one's relational framework to the circumstances of one's life (Eifert & Forsyth, 2005; Hayes & Smith, 2005; Hayes, Strosahl, & Wilson, 1999).  ACT has many elements in common with the traditional practice of Buddhist mindfulness, an approach that is taken directly in Radical Acceptance (Brach, 2003)
Brief Biography of Albert Ellis
Albert Ellis was born in 1913 in Pittsburgh, Pennsylvania.  When he was 4 years old his family moved to New York City, and Ellis has remained there ever since.  Although Ellis considered his childhood to have had no significant effect on his subsequent career in psychology, there were some rather dramatic factors that influenced the person he became.  His father was a traveling salesman who was seldom home, and when he was home, he paid little attention to his children. After his parents were divorced, Ellis seldom saw his father again. His mother wasn't much more attentive, doing very little for the children and often leaving them home alone.  Ellis later wrote: "As for my nice, Jewish mother, a hell of a lot of help she was!" (cited in Yankura & Dryden, 1994). Ellis was also very sick following tonsillitis and a strep infection. He needed emergency surgery and then developed nephritis. Over the next 2 years, from 5 to 7 years old, he was hospitalized eight times, once for 10 months.  Yet his parents remained uncaring, and he would sometimes go weeks without anyone from the family visiting him in the hospital. The illness kept him from playing sports or other games even when he was home from the hospital. Perhaps as a result of all of these circumstances, or perhaps because of his temperament, Ellis was painfully shy. He dreaded public activities, such as when he won an award for his excellent academic work, and he avoided making social overtures toward any girl he had a crush on (Yankura & Dryden, 1994).
Surprisingly, Ellis grew strong from these experiences.  He thrived on his independence and autonomy, and turned his attention toward his schoolwork.  He obtained praise from adults other than his parents, and at one point became something of a leader amongst the children in the hospital.  Although his shyness plagued him for many years, he developed a strong sense of self-esteem based on his success in academics. Most importantly, he developed a sense of choosing to overcome his adverse childhood.  He did not become a strong-willed individual because of his bad childhood.
Much like B. F. Skinner, Ellis hoped to become a writer.  Having finished high school at the age of 16, he decided to attend business school at the City College of New York so he might make enough money to support his writing career.  However, the Great Depression was just beginning, so there was little opportunity for a young man to make money in business. Nonetheless, he wrote a great deal. He wrote a 500,000-word autobiographical novel.  By the age of 28, he had written twenty full-length novels, plays, and books of poetry. None of them were published. He also wrote numerous non-fiction works on sex, philosophy, and politics. None of them were published.  However, his research on the topics of sex, love, and marriage made him a popular source of advice amongst his friends. And so he decided to pursue professional training in psychology (Yankura & Dryden, 1994).
Ellis began his studies in the psychology program at Columbia University, and then transferred to the clinical psychology program at Teachers College of Columbia University, receiving a Ph.D. in clinical psychology in 1947.  That year, he also began training as a psychoanalyst at the Karen Horney Institute for Psychoanalysis. His training analyst was Dr. Charles Hulbeck, who had been analyzed by Hermann Rorschach. One of the personal issues Ellis addressed during his training analysis was whether or not to marry the woman he had begun dating.  He eventually decided not to marry her (he was later married twice, one marriage ended in annulment, the other in divorce). Ellis was successful as a psychoanalyst, but many patients couldn't afford to come as often as was recommended in traditional psychoanalytic theory. Curiously, Ellis noticed that patients who came less often seemed to fare better in therapy, especially when the constraints of limited time caused Ellis to be more proactive in therapy.  He pursued this active-directive approach to therapy, and by the mid-1950s, he had developed rational emotive behavior therapy to the point where he published his first articles and began describing the technique at professional conferences (Yankura & Dryden, 1994).
Ellis devoted the rest of his career to establishing rational emotive behavior therapy as a significant force in psychotherapy.  In 1959 he established the Institute for Rational Living, and by the 1980s, there were similar institutes in Australia, Britain, Canada, Germany, Israel, Italy, Mexico, and the Netherlands.  He has written over 75 books, beginning with How to Live with a Neurotic (Ellis, 1957), hundreds of articles, and he has received many distinguished awards.  After 60 years as a psychotherapist, marriage and family counselor, and sex therapist, Ellis has been honored as a fellow of five major associations.  He was recognized with the Humanist of the Year Award by the American Humanist Association, the Distinguished Psychologist Award of the Academy of Psychologists in Marital and Family Therapy, the Distinguished Practitioner Award of the American Association of Sex Educators, Counselors and Therapists, and the American Psychological Association has recognized him for Distinguished Professional Contributions to Knowledge.  In a 1991 survey ranking the "Most Influential Psychotherapist," Canadian psychologists ranked Ellis #1, whereas American psychologists ranked him second to Carl Rogers, but ahead of third-place Sigmund Freud (Ellis, 1994, 2005; Yankura & Dryden, 1994).
Brief Biography of Aaron Beck
In most ways, Aaron Beck's childhood couldn't have been more different than that of Ellis.  Born in 1921, he was the youngest child of loving and supportive parents. His parents were particularly supportive of education: his brother Irving became a physician, and his brother Maurice entered social work after earning a Master's degree in psychology (the other two children had died in childhood, his only sister dying in the worldwide influenza epidemic of 1919).  Like Ellis, however, Beck was extremely ill as a child. When he was seven years old, Beck broke his arm at a playground. An infection set in, which then developed into septicemia (a generalized blood infection). At the time, septicemia was 90 percent fatal, and his brother Irving overheard the doctor tell their mother that Beck would die. Although he obviously survived, he missed so much school that he had to be held back a year.  As often happens when young children are held back in school, the effect on his self-esteem was devastating, and Beck came to believe that he was stupid and inept (Weishaar, 1993).
However, with the help of his brothers, Beck was able to catch up to and eventually surpass his classmates, graduating first in his high school class.  Along the way he belonged to the Audubon Society, worked as a camp counselor, became the youngest Eagle Scout in his Boy Scout troop, and was editor of the high school newspaper.  He followed his brothers to Brown University, but was unsure of a career path. He majored in English and Political Science, but he took a wide variety of courses, eventually taking the courses necessary to go on to medical school.  He graduated magna cum laude, Phi Beta Kappa, and won awards for oratory and essay writing.  Despite his dramatic successes, Beck suffered a great deal of anxiety, particularly a blood/injury phobia that most likely resulted from his frightening experiences related to the emergency surgery necessary when he broke his arm.  Having been accepted to the Yale School of Medicine, his surgery rotation was very difficult in light of his fear of blood. However, he worked through his fears cognitively (an obvious foreshadowing of the work that would make him famous), and successfully completed his medical degree (Weishaar, 1993).
Beck never intended to study psychiatry, and thought little of psychoanalysis.  However, having graduated in 1946, there were many veterans returning from World War II.  In 1949, he began a residency in neurology at a veteran's administration hospital in Massachusetts.  Due to a pressing need for psychiatrists, the director of the program began requiring everyone to complete a rotation is psychiatry.  The psychiatry program at the hospital was primarily influenced by the Boston Psychoanalytic Institute, and Beck protested that psychoanalytic formulations seemed far-fetched, but he eventually decided to stay in psychiatry and to study psychoanalysis in greater detail.  He first studied psychoanalysis at the Austin Riggs Center in Massachusetts, where one of his supervisors was Erik Erikson. After completing his training in psychiatry, he joined the faculty of the University of Pennsylvania Medical School (in 1954), where he has remained ever since.  As he began his research career, Beck intended to confirm Freud's hypothesis that depression was the result of hostility turned inward. However, he began to recognize that his patients were greatly influenced by underlying patterns of cognition, the so-called automatic thoughts that are so well-known today.  About this same time, Beck learned of Kelly's work on personal constructs (which Beck later referred to as schemas). As a result of these ideas and experiences coming together, Beck's own cognitive theory began to take shape. Then, in 1963, Ellis read an article written by Beck. Ellis sent copies of his own work to Beck, and reprinted Beck's article in the journal Rational Living.  Beck then invited Ellis to speak to the psychiatry residents at Penn, and from that point forward the two maintained close contact.  Beck has credited Ellis as being an excellent spokesperson for cognitive approaches to psychotherapy (Weishaar, 1993).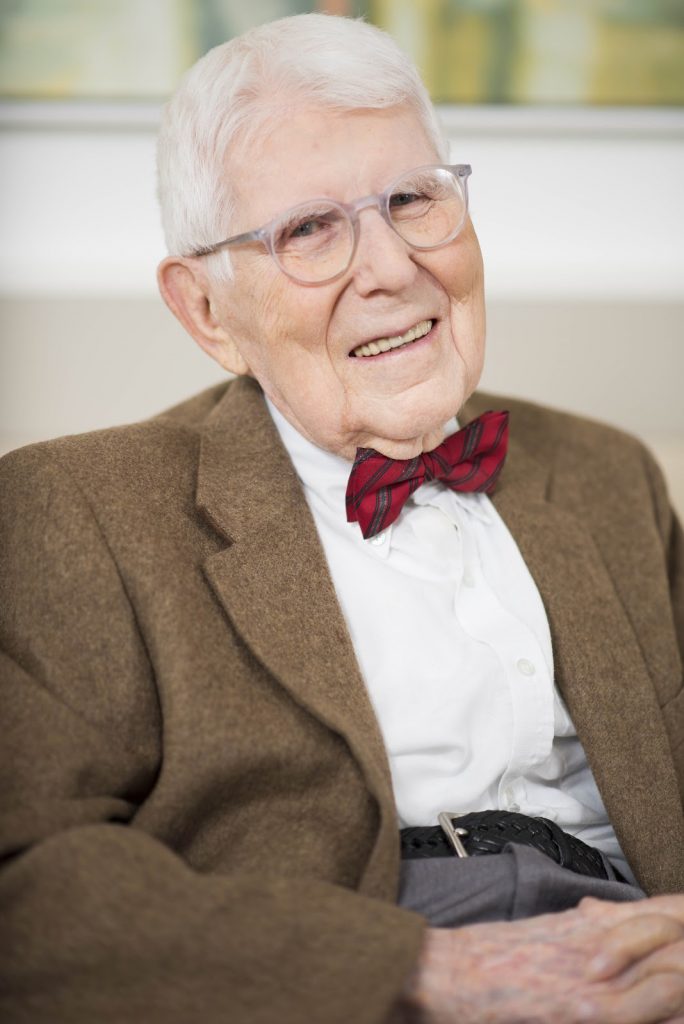 During his career, Beck has received many awards, including the Distinguished Scientific Award for the Applications of Psychology from the American Psychological Association.  He has also received major awards from the American Psychiatric Association, the American Psychopathological Association, and the American Association of Suicidology.  He received an honorary doctorate in medical science from his alma mater, Brown University, he was elected in 1987 as a Fellow of the Royal College of Psychiatrists (England), and he is a senior member of the Institute of Medicine.  Perhaps the most meaningful tribute, however, is that his daughter, Dr. Judith Beck, has followed in his footsteps. She is currently the Director of the Beck Institute for Cognitive Therapy and Research, and a Clinical Associate Professor at the University of Pennsylvania.  She has written a number of books on cognitive therapy and, with her father, developed the Beck Youth Inventories.
Placing Ellis and Beck in Context:  Cognitive Therapy
In one sense, Ellis and Beck do not belong in a book about personality theory.  They are not known for their theoretical contributions to our understanding of personality development.  In another sense, they are among the most important theorists covered, since the practical application of cognitive theories to psychotherapy has had a dramatic influence on the effectiveness of psychotherapy in treating psychological disorders.  Remember that Freud, as well as most of the other well-known psychodynamic theorists, began conducting therapy first and later developed theoretical perspectives which helped to explain what they saw in their patients and what worked in therapy. Similarly, Ellis and Beck focused on the development of their therapeutic approaches, and to a large extent, their theoretical perspective is inferred from the techniques they use in therapy.
In addition, one could argue that the cognitive therapies of Ellis and Beck stand at the pinnacle of the behavioral and cognitive theories of personality that have been so influential in American psychology.  As evidence of their significance, Beck received an Albert Lasker Clinical Medical Research Award in 2006. Often called the American Nobel Prize (some seventy recipients have gone on to win a Nobel Prize), in the 60 years that the Lasker prizes have been awarded, Beck is the first psychotherapist to be honored.  This award is a testament both to the respect that cognitive psychotherapy has earned in the medical community and to Beck for the honor he has earned amongst many ground-breaking psychotherapists.
Although cognitive therapies may seem highly specialized, both Ellis and Beck drew upon many different areas of psychology and psychiatry, as well as Eastern philosophies, while developing their techniques.  Their psychoanalytic training exposed them to the directive approach of Adler, and to Horney's emphasis on the neurotic needs (which can be viewed as a neurotic belief or a type of automatic thought). In addition, they cited theorists, authors, and spiritual leaders such as Bandura, Frankl, Rogers, Piaget, the Dalai Lama, D. T. Suzuki, Lao Tsu, Jesus of Nazareth, and many others.  The range of ideas that Ellis and Beck synthesized into a cohesive and direct approach to psychotherapy is unparalleled in the fields of psychology and psychiatry.
References
Text:  Kelland, M. (2017). Personality Theory. OER Commons. Retrieved October 28, 2019, from https://www.oercommons.org/authoring/22859-personality-theory.  Licensed under CC-BY-4.0.