Chapter 18: Eysenck: Dimensions of Personality
Part 1: Hans Eysenck
Hans Jürgen Eysenck offered a theory of personality that was much more concise than that of Cattell, suggesting that there were only three major factors.  He also emphasized the importance of a hereditary basis for personality and intelligence, and he applied his research to some important everyday life circumstances.  Accordingly, he was a very popular and widely acknowledged researcher. In 1997, he was identified as the most widely cited living person, second only to Sigmund Freud and Karl Marx amongst the most cited individuals of all time (Jensen, 1997).  In addition, he was honored with not one, but two Festschriften, the first on his sixty-fifth birthday (Lynn, 1981), and the second in honor of his eightieth birthday (Nyborg, 1997).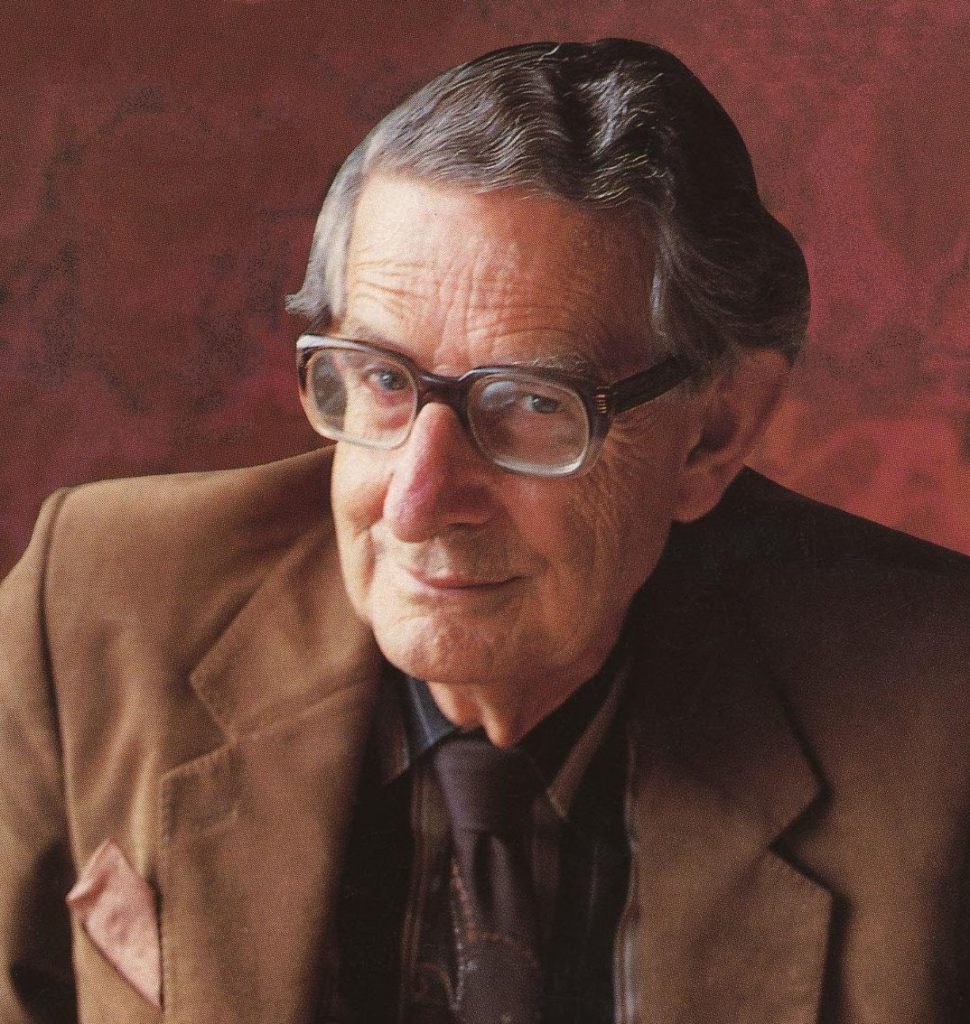 Eysenck was born in Berlin, Germany, in 1916.  His parents divorced when he was 2, and he was raised by his grandmother, seeing his parents only once or twice a year.  He was a star athlete, including being a nationally ranked tennis player. He left Germany to escape the Nazis in 1934, and spent a brief period of time studying literature and history in France and England.  His grandmother, however, died in a concentration camp around 1941 or 1942. He eventually began studying psychology at University College in London, under the renowned Cyril Burt. He earned his Ph.D. in 1940, and during World War II, he worked as a research psychologist using factor analysis to study personality.  After the war he became a psychologist at Maudsley Hospital, where he became friends with Philip Vernon (who completed his Ph.D. with Allport; see, e.g., Allport & Vernon, 1933), then helped to form a psychiatry institute at the hospital and affiliated with the University of London. He spent the rest of his career there, though he spent some time as a visiting professor in the United States (Eysenck, 1982, 1997).  Eysenck received numerous awards during his career, including a Distinguished Scientist Award from the American Psychological Association.  He died in London in 1997 of a brain tumor.
References
Text:  Kelland, M. (2017). Personality Theory. OER Commons. Retrieved October 28, 2019, from https://www.oercommons.org/authoring/22859-personality-theory.  Licensed under CC-BY-4.0.